News – THE FIESTA ST PROJECT – PART 1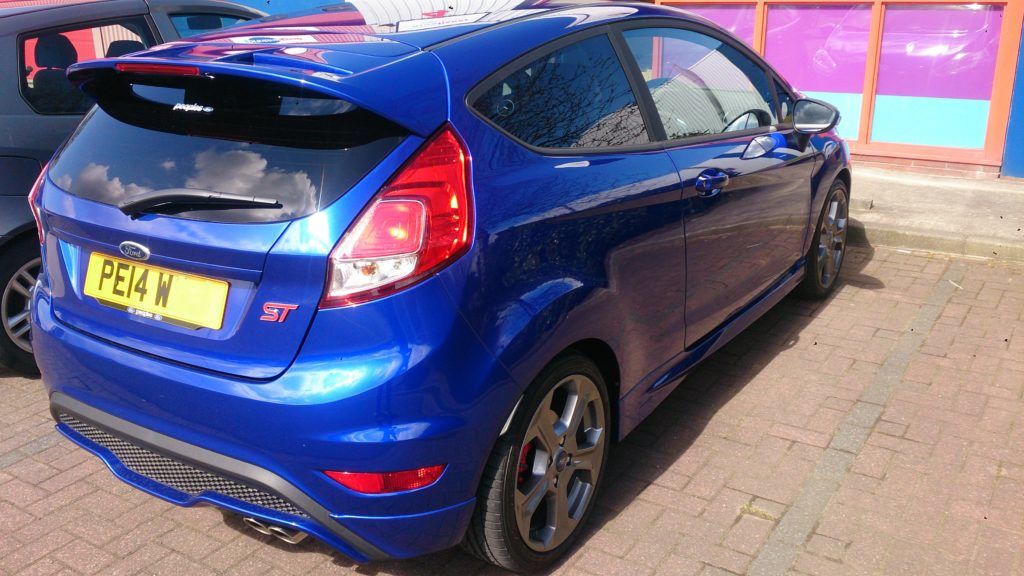 21/04/2014
 THE FIESTA ST TUNING PROJECT – PART 1
Following on from last years awsome Mercedes C220 CDi project, Today we took delivery of a shiny new Ford Fiesta ST 180hp for our tuning project for this financial year.
Powered by a punchy and spirited 1.6 litre Eco Boost Engine that actually develops 193hp peak HP, some 13hp over its claimed out put.
Why a Fiesta ST?, Razor sharp handling and Spiderman sticking power, but most of all we were particularly impressed with its claimed fuel figures.  As we all know the claimed figures are often created in laboratory conditions on a rolling road. So the first thing I did was put it to the test.
I wanted to see if it could actually do the claimed 48 MPG in its combined cycle.  At a steady cruise at 70 mph the car computer indicated a return of 56 mpg, These would be impressive figures for a diesel engine – this is Mighty impressive for a turbo petrol with less than 5 miles on the odometer making this a car that loves driving not filling stations!
So whats next ? over the coming months, time permitting we will be adding some sexy mods to the engine and finally one of our custom remaps. But first things first we will take care of the induction.
Stay tuned…….
#FiestaST-Tuning
Chris Fisher