DPF Removal
DPF Removal is a process we can offer if you are experiencing problems with your vehicles DPF (Diesel Particulate Filter).
We can eliminate the fault with a routine and effective procedure. Click here to see what fault codes we can remove.
Call our DPF Removal / DPF Delete team today for free expert advice on your DPF problem on 01254 802126. With Service Locations at our outlets thoughout the UK. Click here for full contact numbers
THE NEW GEN7 SOFTWARE
NOW AVAILABLE
DON'T BE CAUGHT OUT BY OBSOLETE OLDER SOFTWARE METHODS MIS-SOLD BY UNSCRUPULOUS COMPETITORS.
IT WILL COST YOU DOUBLE IN THE LONG RUN.
Unlike some less experienced companies, we undertake the complete DPF Removal / DPF Delete service. So this involves a virtually UNDETECTABLE removal of the blocked filter and the special remap to turn off the DPF. Because Leaving the filter in after will seriously damage your engine, so IT MUST BE REMOVED. We do the job in a methodical and precise way, ensuring that our process is the best out there. NOBODY PERFORMS A SEAMLESS DEACTIVATION LIKE THE GEN7.
In our time we have seen some real bodge jobs undertaken by our competitors which as a result led to MOT detection and failure and understandably so.
The new Gen7 DPF software is unarguably the best of the best. Designed by professionals and is now exclusive to Advanced Tuning. Plus it costs about the same as the old obsolete software yet leagues ahead in terms of technology, emissions and fuel economy.
It takes a full 24 hours to complete the full DPF procedure, there are no short cuts when doing the job correctly.
Manufacturers are now coming clean about DPFs, admitting these filters do little or nothing to reduce overall emissions. Removal as opposed to replacing a filter is over 50% cheaper than fitting a new one, and reassured the problem is never going to come back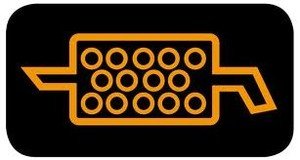 How do we do it
Fully diagnose the vehicle with dealer level diagnostics (Same as main dealer uses) to ascertain the DPF is at fault.
Deal with the blocked and worn filter. We use various non invasive techniques including Ultrasonic ablative fracture with endoscopic extraction, which means in most cases there is no visible evidence of removal and will easily also pass the new incoming MOT "Hollow Tap Test".
Then we delete (disable) the DPF using the New GEN7 DPF Removal Software, which is the most reliable quality on the market.

We DO NOT install the older obsolete software which is now outdated and unreliable. You will be surprised to learn that most of our competitors still install this outdated software and still charge the same as us!

Advanced Tuning and its dealer network are the ONLY company currently in the UK trained to install GEN7 – the most advanced DPF Software on the planet, no one else has access to this new software technology. Call us to check out companies claiming to install it.
Finally we check and reset all diagnostic adaptations systems relating to the DPF (So important,  yet most other companies don't do this meaning the problem comes back).
After the procedure – Your vehicle won't have any more DPF problems after we complete our removal work, Guaranteed for life !
Furthermore MOT standards are not effected by our strict quality controlled removal process.
When a DPF fails owners are faced with a moral dilemma of removal. While considering the cost of a OEM quality DPF will be close to £1000 plus fitting. Consequently the ever tempting "Cheap aftermarket DPF's" are fitted, people soon find that was just money down the drain, so opting for DPF Removal.
What do we cover ?
We cover DPF Removal for  97% of all Cars and Vans. The most common vehicles with DPF Problems at the moment are:
Mazda 5 – 2.0 Turbo Diesel
Mazda 6 – 2.0 Turbo Diesel
All Mercedes Diesel models
All BMW Diesel models – 4 and 6 cylinder
Ford Focus 1.6 TDCi
Ford Mondeo 1.8 TDCi and 2.0 TDCi
Citroen and Peugeot 2.0 hdi and 1.6hdi
Lexua IS200 and IS220
All VW, Audi, Skoda, Seat Diesel Engines including 105 hp, 136 hp , 140 hp and 170hp
Honda Accords, Civic – 2.2 CDTi and I-Dtec
Nissan X-Trail, Nissan Navara, Qashqia
Renault Kolios, Laguna
Opel Vectra 1.9 CDTi, Insignia
Saab 93 1.9 CDTi